"

I'm very blessed, but the bottom is too crowded" - Bobby Irwin
Bobby began playing at middle school talent shows, where he got his first taste of stardom singing  (Sittin' On) The Dock of The Bay while playing an acoustic guitar for his 5th grade class. On that day in 5th grade Bobby knew he wanted to continue performing and writing original music. 
Bobby Irwin has since opened for and played with well-known artists such as Jason Boland & The Stragglers, Kolby Cooper, Kody West, Chris Colston, Bart Crow, Sunny Sweeney, Dillon Carmichael, Huser Brothers, Black Top Mojo, Curtis Grimes, The Steel Woods and many more. 
In 2020, Bobby competed against 60 singers and songwriters from all across Texas and Oklahoma in the TXM Records Texana Troubadour Singer and Songwriter Contest. Entering the contest at the last minute, he wrote 14 songs in under two months. He went on to win the contest as the youngest musician to ever take the winning guitar home. 
In the span of only four years, Irwin has played at full venues all across the Southern region, won the TXM Records Texana Troubadour Singer and Songwriter Contest, took first place at Texas State FFA Talent Contest with People's Choice and Delegates Vote, and most recently won first place at the 2021 National FFA Convention Talent Contest in the Lucas Oil Stadium in Indianapolis, IN in front of 57,000 people. 
In his songs, a mix of soul from Red Dirt Texas Country slams into Southern Rock, creating a new sound that Bobby calls Shred Dirt. He took his inspiration from greats like Johnny Cash and weaved it into the vibes of Lynyrd Skynyrd, The Foo Fighters, and Hank Williams creating a musical mash-up sure to make listeners of all ages fall in love.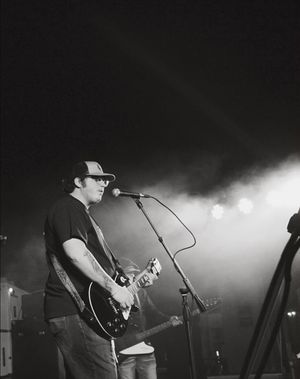 Press Photos
Bobby Irwin at the 2021 FFA National Convention